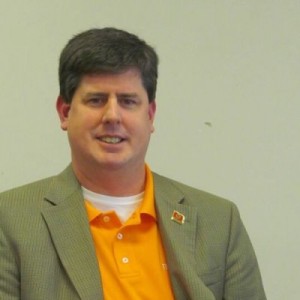 We are extemely pleased to announce the addition of William Sundquist to the Whitacre Greer Sales Team.  As the new Southwest Regional Sales Manager, he will be working with distributors and archiects in the states of Arkansas, Colorado, Louisiana, Oklahoma and Texas.  William brings a wealth of knowledges and experience, as well as enthusiasm, to the position.
With over 15 years of experience in the construction industry William Sundquist has presented to architect, designers, engineers and contractors as part of the General Shale educational series.
William earned his Bachelor of Science in Public Relations from Georgia Southern University in 2001.
Since graduating from college he has worked in various architectural and management roles with General Shale Brick in Georgia, Virginia and Tennessee. He is currently the Southwest Regional Sales Manager for Whitacre Greer covering the states of Arkansas, Colorado, Louisiana, Oklahoma and Texas.
Regarding industry participation, Mr. Sundquist currently serves as the President for the Gulf States Region of CSI and Vice President for Chattanooga Chapter. From 2008 to 2009 he served as the president of the Knoxville Chapter.
In addition for two years he was an allied board member with the East Tennessee Chapter of AIA and is involved with the ASID, AGC, ABC and ETMA; all construction based organizations.
As is relates to his home town of Chattanooga William serves on the UTC Interior Design School Board of Advisory, Chairs the Friends of the Library Board for the City of Chattanooga and is Vice President of Friends of Tennessee Libraries.
Additionally, Mr. Sundquist has developed his career by participating in the following programs:
Sales Seminar Technical Training (Feb 02), General Shale Brick, Kingsport, TN
Fundamental Selling Techniques for the New Salesperson (Apr 02), American Management Association, Atlanta, GA
Ceramic Glazed Brick & Tile Training Course (Oct 04), Elgin-Butler Brick, Austin, TX
Brick Veneer Material Selection Using Lightweight ASTM-652 Units (Sep 05), General Shale Brick, Johnson City, TN
Dale Carnegie Course (Nov 05), Carnegie Training Center, Knoxville, TN
Brick Masonry Fundamentals Technical Training Seminar (Mar 06), General Shale University, Kingsport, TN
Blue Print Reading Class (Mar 07), AGC, Knoxville, TN
Green Brick Specialist (Nov 08), Brick Industry Association, Washington, D.C.
Interlocking Concert Pavement Institute Certification (Feb 10), General Shale University, Johnson City, TN
BIM Seminar (Nov 13), UTC, Chattanooga
While working on many projects throughout his career he was extremely honored to provide the bricks and work with the University of Tennessee on the Neyland Stadium renovation project.
In his spare time William likes to fly airplanes, play golf and travel. William's family currently all live in Texas, Florida and California.
Contact William at wsundquist@wgpaver.com or (423) 385-4598.  Welcome William!
Whitacre Greer is a leading manufacturer of dry-pressed clay paving brick and firebrick.  Whitacre Greer pavers have been used in prestigious projects around the country such as the University of Tennessee Neyland Stadium renovation project, at Penn State Univeristy, Emory University and the University of Dayton to name just a few.  Whitacre Greer firebrick is used in the construction of residential fireplaces throughout North America.